Aydin Bal
Associate Professor
(608) 698-4139
403 Education Building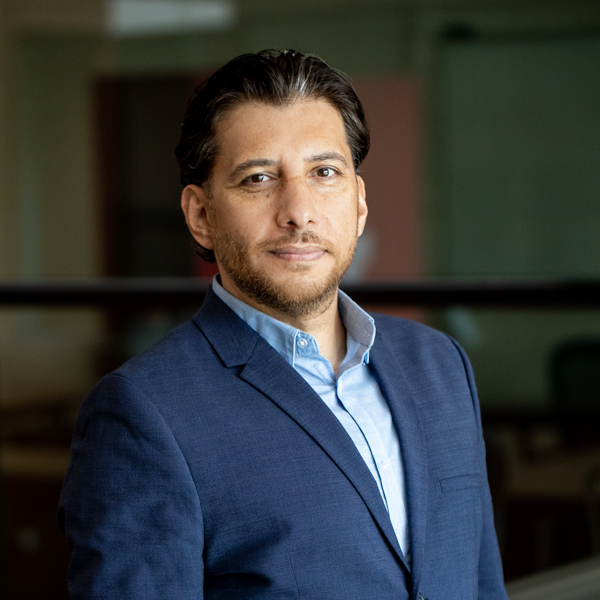 Aydin Bal is an associate professor of education at the University of Wisconsin—Madison. His research focuses on the interplay between culture, learning, and mental health across local and global education systems. Dr. Bal examines the social justice issues in education, family-school-community-university collaboration, and systemic transformation. He has developed a Culturally Responsive Positive Behavioral Interventions and Supports framework and the Learning Lab methodology. In Learning Labs, local stakeholders (students, families, educators, policy makers, and community representatives), especially those from historically marginalized communities, collectively design and implement culturally responsive behavioral support systems. As a practitioner and researcher, Dr. Bal has worked with youth from minoritized communities experiencing academic and behavioral problems in schools, hospitals, and prisons from the United States, Turkey, South Sudan, Syria, the Russian Federation, Anishinaabe Nation, and Brazil. Dr. Bal was the recipient of the 2019 American Educational Research Association (AERA) Scholars of Color Early Career Contribution Award.
Education
Ph D Special Education: Cultural-Linguistic Diversity and Behavioral Disorders, Arizona State University, 2009
MA Special Education: Behavioral Disorders, Arizona State University, 2002
BS Psychology, Hacettepe University, 1997
Publications
Bal, A., Betters-Bubon, J., & Fish, R. (2019) A multilevel analysis of statewide disproportionality in exclusionary discipline and the identification of emotional disturbance Education and Urban Society, 51(2), 247-268.
Bal, A., Afacan, K., & Caki, H. I. (2019) Transforming schools from the ground-up with local stakeholders: Implementing Learning Lab for inclusion and systemic transformation at a middle school. Interchange: A Quarterly Review of Education, 50(3), 359-387. Online Publication/Abstract.
Bal, A. (2017) System of disability Critical Education, 8(6), 1-27. Online Publication/Abstract.
Bal, A., & Trainor, A. A. (2016) Culturally responsive research rubric for experimental intervention studies: The development of a rubric for paradigm expansion. Review of Educational Research, 86(2), 319-359.
Bal, A. (2016) From intervention to innovation: A cultural-historical approach to racial disproportionality in special education. Interchange: A Quarterly Review of Education, 47, 409-427.
Engeström, Y., Sannino, A., Bal, A., Lotz-Sisitka, H., Pesanayi, T., Chikunda, C., & Lee, Y. J. (2016) Agentive learning for sustainability and equity: Communities, cooperatives and social movements as emerging foci of the learning sciences Proceedings of the International Conference of the Learning Sciences (ISLS) 2016, 2, 1048-1054. Singapore: ISLS.
Bal, A., Sullivan, A., & Harper, J. (2014) A situated analysis of special education disproportionality for systemic change in an urban school district. Remedial and Special Education, 35(1), 3-14.
Bal, A. (2014) Becoming in/competent learners in the United States: Refugee students' academic identities in figured worlds of difference. International Multilingual Research Journal, 8(2), 271-290.
Bal, A., Kozleski, E. B., Schrader, E. M., Rodriquez, E. M., & Pelton, S. (2014) Systemic transformation from the ground–up: Using learning lab to design culturally responsive schoolwide positive behavioral supports Remedial and Special Education, 35(6), 327-339. Online Publication/Abstract.
Bal, A. (2008) Posttraumatic stress disorder in Turkish child and adolescent survivors three years after the Marmara Earthquake. Child and Adolescent Mental Health, 13(3), 134-139.
Presentations
Bal, A., Afacan, K., & Cakir, H., 35th European Group for Organizational Studies (EGOS) Colloquium, "A multi-site formative intervention study for inclusive organizational design in the United States" (2019), Edinburgh, UK
Bal, A., XII Diálogos desde el Sur, "Construindo coalisões universidade/escola/comunidade sob a perspectiva da justiça social nos Estados Unidos (Builiding university-school-community coalitions for social justice in the United States)" (2019), Rio de Janeiro, Brazil
Bal, A., Afacan, K., Cakir, H., Clardy, T., Love, L., & Ko, D., American Educational Research Association Annual Meeting, "Radical possibilities of transforming schools with local stakeholders: A formative intervention study for expansive learning" (2018), New York, NY
Bal, A., American Educational Research Association Annual Meeting, "What's Marx got to do with the racialization of disability?" (2018), New York, NY
Bal, A., International Congress on Early Childhood Intervention (ICECI), "Designing school-wide behavioral support systems with families, students, and community members" (2018), Antalya, Turkey
Bal, A., 10th Foro de Lenguas, "Educational equity and participatory social justice" (2017), Montevideo, Uruguay
Bal, A., Afacan, K., Cakir, H., & Clardy, T., American Educational Research Association Annual Meeting, "Disrupting the racialization of discipline: Culturally responsive behavioral support at an urban middle school" (2017), San Antonio, TX
Bal, A., & Harper, J., American Educational Research Association Annual Meeting, "Madison Learning Lab: A collaborative systemic transformation project to address the racialization of behavioral problems" (2017), San Antonio, TX
Bal, A., Goff, P., & Park, S., American Educational Research Association Annual Meeting, "Racial disproportionality in identification of behavioral disorders: A longitudinal analysis of contextual factors" (2016), Washington, DC
Bal, A., American Educational Research Association Annual Meeting, "Culturally responsive school-wide positive behavioral supports: An equity-oriented systemic change model to address minority disproportionality" (2012), Vancouver, Canada
Awards and Honors
Early Career Award, American Educational Research Association (AERA), 2019
Senior Scholars Award, The Fulbright Program, 2018
Outstanding Mentor, Ronald E. McNair Post-Baccalaureate Achievement Program, University of Wisconsin-Madison, 2018
Review of Research Award, American Educational Research Association (AERA), 2017
Distinguished Achievement Award for Community-Engaged Scholarship, School of Education, University of Wisconsin-Madison, 2016